Natural Areas Management since 1997



Tree & Brush Removal
Prior to Euro-settlement, wildfire was a
preeminent factor in the development and
function of the Midwest's natural
communities. In the time since European
settlement, the unnatural absence of fire has
led to devastating successional change in these
communities.
Whether it be invasive shrubs like Multiflora
Rose and Autumn Olive, canopy reduction in
your Oak Woodland, or large-scale tree
clearing projects, DLS has the experience and
equipment to get the job done efficiently with
the utmost attention to ecological detail.

Rx Fire
The Midwest's pre-Eurosettlement natural
communities are largely the product of
wildfire. In the time since European
settlement, the unnatural absence of fire has
led to devastating successional change in these
communities. Succession favors shade-tolerant
species and selects against (and thus critically
imperils) shade-intolerant species. The
ecological health of your property may thus be
dependant upon the reintroduction of fire.
Offering prescribed fire services since our
inception in 1997, Driftless Land Stewardship
LLC is the largest prescribed fire provider in
the region. On the most rugged terrain in the
Midwest, our crews burn ~2k acres annually.
When it comes to extreme topography, varied
natural communities, and the wildland / urban
interface; DLS burns it regularly.

Weed Management
Newly-introduced and unnaturally-abundant
species are a common threat to the form and
function of our natural comminities.
With few equals in terms of experience and
continually developing new techniques,
Driftless Land Stewardship LLC has become a
nationally-recognized leader in the field of
weed management.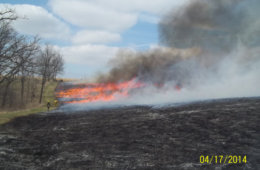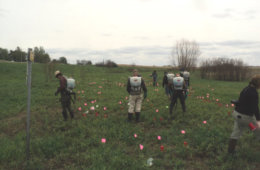 Rx Grazing
Farmers and land managers have long
understood that grazing animals impact the
plant community upon which they graze.
Additionally, it is well understood that
managed grazing (i.e. altering stocking rate,
type of livestock, timing and duration of
grazing) can be used to achieve specific
ecological results.
In our work to manage natural communities in
the Midwest, we are continually battling
invasive plants and the brushy results of fire
suppression. Goats, unlike cattle and other
livestock, will happily eat anything that
resembles vegetation. Yes... they happily eat
Multiflora Rose, Canada Thistle, Red Cedar,
etc. This makes a managed goat herd a perfect
addition to our natural areas management
team.

Natural Community Reconstruction
In the time since European settlement the
region's natural communities have suffered
substantial degradation. The complex
ecological system that developed over eons,
our life support system, has been wantonly
dismantled. In many instances the
components of the system have been
eliminated; the form and function of the
native natural community is beyond
rehabilitation.
In such a situation native species can be
reintroduced to restore ecological function.
Such reintroductions can be designed to
closely replicate native natural communities
or, when budget is a limiting factor, be
designed to perform specific ecological
functions.

Riparian & Wetland Management
In the Driftless Area, all water is in motion.
Every surface that receives rainfall, every seep
and wetland, every ravine, creek, and river,
like leaves and branches of a tree, is part of
the Mississippi, one of the largest and most
celebrated rivers on Earth.
European settlement brought a wave of
physical disturbance, the extirpation and
introduction of species, the interruption of
natural processes, and hydrological alteration.
Wetlands were ditched, tiled and filled;
streams were choked with silt, straightened,
diked and dammed; natural communities and
their hydrological functions (soil binding,
evapotranspiration, water retention and
groundwater recharge) were altered.
In addition to being a recognized leader in the
management of terrestrial natural
communities, Driftless Land Stewardship LLC
has decades of experience managing our
landscape's wetlamd and riparian systems.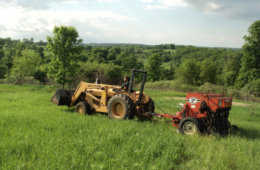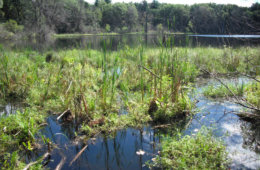 Ecological Services
Founded in 1997, Driftless Land Stewardship LLC is a full-service Natural Areas Management firm. We specialize in rehabilitation
and management of natural communities, creation and management of surrogate habitat, and invasive species control. Not just an
after-thought, managing natural areas is what we do.

Driftless Land Stewardship LLC
Property Oversight & General
Contracting
A 20 year reputation for integrity and trust,
coupled with decades of experience, makes
DLS particularly well-suited to oversee and
manage a wide range of property-related
issues. From simple security checks, to
overseeing maintenance and repair, to
mastering unique challenges- DLS can be your
eyes and boots on the ground.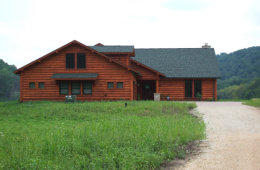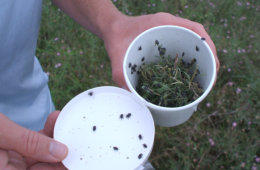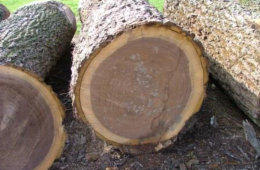 Bio-Control
When humans transport species around the
globe, either purposefully or accidentally, we
commonly do not transport the species'
natural, co-evolved "enemies." This factor
occasionally permits a species to grow and
reproduce with substantially more vigor, often
to the detriment of natural communities in the
species' new home.
Bio-control is the practice of introducing a
species' natural "enemy" to restore the
natural checks and balances of the co-evolved
species interaction.
Whereas bio-control was once the foolish
practice of haphazardly introducing possible
competitive species (think Asian Lady Beetle),
it is now a carefully researched and controlled
science. Potential bio-control agents are
carefully selected to ensure host specificity
and minimize risk of non-target impact.

Natural Areas Forestry
Natural Areas Forestry is the use of
commercial forestry as a means to achieve
ecological objectives related to natural areas
management / ecological restoration.
Since European settlement, fire supression has
permitted fire-intolerant trees to invade many
formerly-open natual communities.
Occasionally these adventive trees have
commercial value. DLS's Natural Area Forestry
program specializes in salvaging and marketing
these commercially valuable trees
while restoring natural community structure
and composition.
In addition to harvest and marketing
administration, our Natural Areas Forester
specializes in providing forestry-related
consultation to landowners engaged in natural
areas management.

Property Clean-up
Fenceline removal
Trash / "junk ditch" clean-up
Building demolition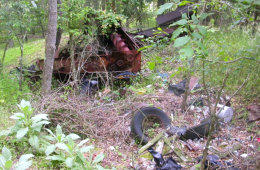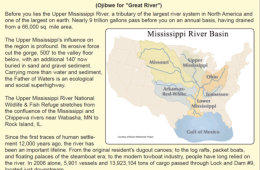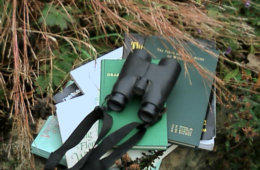 Nature Preserve Development
Trail clearing and infrastructure
Walkway and bridge installation
Interpretive signage / literature
Geographic Information System (GIS) data
management
Data collection, management & mapping.

Ecological Consultation
Natural Areas Management plans
Biological surveys
Rx Burn plans
Conservation grant application (USDA, USFWS,
DNR,etc.)
Oversight and remediation of forestry and
development activities
Conservation easement facilitation and
oversight
Prescribed Grazing Plans and Consultation
Marketing of excess timber
Managed Forest Law (WI) consultation and
administration
GIS / GPS data collection, management &
mapping.
Pre-purchase/sale of real estate ecological
assessment (rehabilitation potential, Floristic
Quality Index, invasive species, etc.)
General guidance